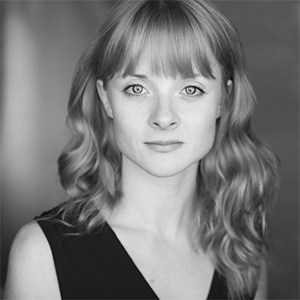 Sheila Grant is a professional dancer, actress, teacher and choreographer from the United Kingdom. She completed her professional theatre training at Bird College London, graduating with a First class BA (Hons) in Dance & Theatre Performance. Her performance career spans theatre, TV and film. Musicals and plays in London's West End, Europe, and South America include: An American in Paris, Hello Dolly, On The Town, Wicked, Carousel, Cabaret, High School Musical, Shakespeare's Measure for Measure and horror play The Feather Pillow.
Choreographic credits include musicals and plays for Soho Theatre London, the Edinburgh Festival and numerous school productions.
Sheila Grant has taught dance and drama internationally for 12 years in Rwanda, India, Hong Kong, Singapore, Uruguay, Italy, Switzerland and across the UK. In London, Sheila leads workshops at Pineapple Dance Studios and the Royal Academy of Dance. Sheila also teaches with international dance organization MindLeaps, providing dance workshops for at-risk youth in post-conflict African countries. Fully qualified to teach English as a foreign language, Sheila founded her company Fluent Dance…offering Performing Arts-English language courses, learning English through dancing, singing and acting classes.
For further info visit https://www.fluentdance.com/
Insegnamenti: Seminario Musical Theatre